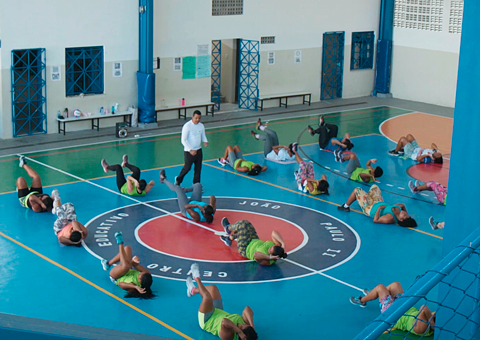 A physical activity and training course in the early morning, dedicated to the ladies living in the neighbourhood: an extra opportunity to employ the centre for the benefit and well-being of the local community.
Every morning, from 7:00 to 7:50 (Centre opening hour for students), upon request of a group of women living in the neighbourhood, the João Paulo II Educational Centre provides health services at the Academia Comunitária gym.
The group is led by Girlene and meets to do some physical activity; it is mainly composed of women, many of whom are mothers of the students of the Centre. Participation in the activities is free and open to anyone; only requirement is the medical certificate that proves ability to play sports.
This is the best good morning possible for the staff arriving at the João Paulo II Educational Centre thanks to the great music and joy coming from the group.
Get to know the other projects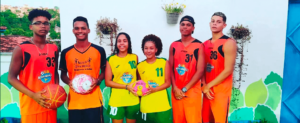 The uniforms for the football, handball and basketball teams, provided by a group of Italian supporters, are the symbol of belonging not only to a team, but to an entire experience and a life project.