Do you want to help the João Paulo II Educational Centre? It's simple! If you want, you can help us by donating goods, sports equipment, books, notebooks, pencils and food, which we use daily and that allow us to help our children to grow.
Write immediately to
TECHNOLOGICAL DEVICES
Computers, notebooks, mouse devices, amplifiers, projectors, digital cameras, extension cords, microphones,ecc

SCHOOL SUPPLIES
Notebooks, pens, pencils, markers, crayons, permanent markers, child scissors, hot glue gun, whiteboard markers, sheets of paper, coloured Bristol board, A4-size photocopy papers
BOOKS
Child and adolescent literature books, comics, dictionaries, english books.

GAMES
Table football, tamancabol, building blocks, puzzles, board games, checkers, chess, Uno, domino, playing cards, ecc.

SPORTS GEAR
Controlled bounce soccer balls, regular handballs, regular basketball, cones, whistles, shin guards, wetsuits, sports bibs, jumping ropes, weights, soccer goal nets, basketball nets
CLEANING PRODUCTS
Bleach, dish detergent, laundry detergent, environment disinfectant, toilet paper, soap, alcohol, washbasin, vacuum cleaner, etc.
NON-PERISHABLE FOOD
Rice, beans, sugar, canned food, seed oil, wheat flour, millet flour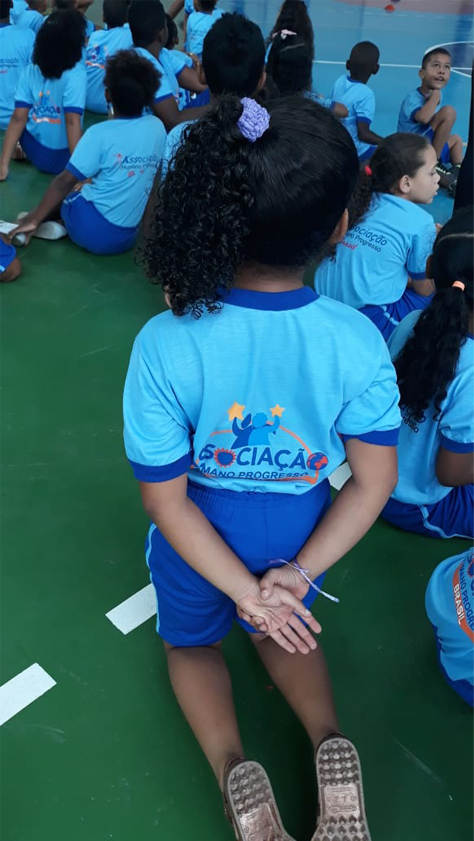 OPERATIONAL HEADQUARTER: Rua 1° de novembro, s/n, São João do Cabrito CEP: 40490-192, Salvador, Bahia, Brasil   
REGISTERED OFFICE: Rua Frederico Simões, 98, Ed. Advanced Trade, 13º andar, Caminho das Árvores  CEP: 41820-774, Salvador, Bahia, Brasil 
Secretariat +55 71-30428802
Mobile +55 71-991312378
Whatsapp +55 71-96457023